Her Jentle Hi-ness launches on KickStarter in one week!
---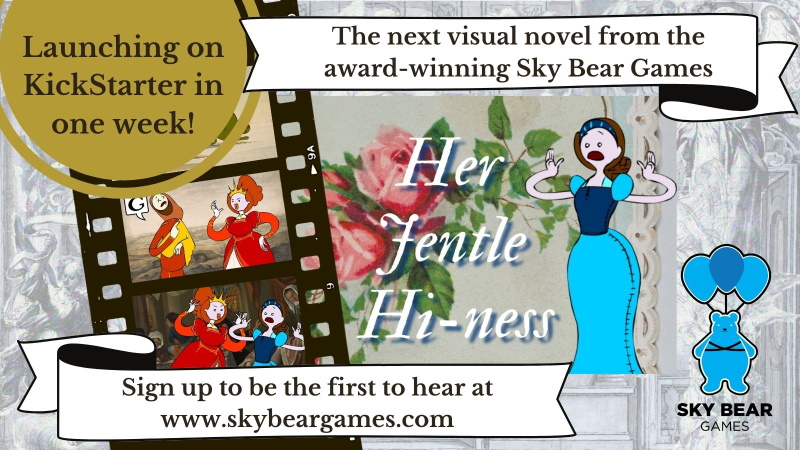 Playable demo here!: https://skybeargames.itch.io/her-jentle-hi-ness
In Her Jentle Hi-ness, you have to serve a jealous queen who has banned the letter G after being cheated on and abandoned by her consort King George. Playing as the lady-in-waiting Eorina (formerly Georgina), you have to try and survive the mad whims of the queen. Are you fast enough to keep up with her linguistic gymnastics?
How will your story end? Will you just make it out? Will you use the opportunity to rise through the ranks? Or will you die an ignoble death at the end of the executioner's axe?
On Wednesday 28th July (NZT) the KickStarter campaign launches here: https://www.kickstarter.com/projects/skybeargames/her-jentle-hi-ness-a-linguistically-twisted-visual-novel but for now you can sign up there to get notified of the launch.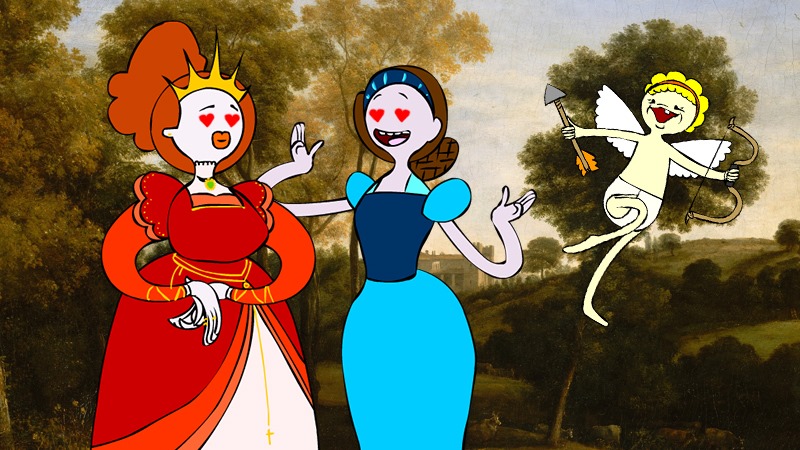 There are over 25 different endings to achieve that draw on the dark whimsy of fairytales (25 as it currently stands – more could result from the top tier of this campaign!). These endings result in achievements and an unlockable gallery of over 60 background and ending images!
There are over 15 romanceable options… and counting! At present the word count sits at 25,000, but it's still rising!
As you can see, the art of Her Jentle Hi-ness spans from zany cartoon characters to classic works of art. The character art is by illustrator and animator Sean Miller (Faylmonkey). His characters evoke the flights of fancy of such cartoons as Adventure Time and Invader Zim, which is why I chose Sean as a collaborator on this project.
The oil paintings, charcoal sketches and other artworks in the backgrounds are all public domain artworks provided by the Metropolitan Museum of Art in New York. These works have been given a fun new life by being juxtaposed with the cartoon styles of Sean's characters. 'But what does it mean?' I hear you cry. Well, it can mean whatever you want it to mean! Perhaps it's about reducing the romaniticism of royalty in fiction through humour? Perhaps the stripped down features of the people speak to the degradation of a people living under an oppressive tyrant? Use your imagination!
The game features an original soundtrack by Michaela Cornelius of Mikatte Music (www.mikattemusic.com) . Along with the quirky sound effects, Michaela's music blends the elegance of traditional instrumentation with an injection of contrasting modernity to delight the ear.
As the demo currently demonstrates, this game features timed dialogue branches. In the finished game these will be enhanced by the inclusion of difficulty levels to ease in the casual player and challenge the advanced linguistic gymnast.
You will be able to get a sense of the characters and their emotions with short gibberish voice acting, sort of like 'Simglish' from The Sims. Providing these voices will be familiar voices from my previous projects: myself, Lauren Wilson, Tom Tobin, and James Dunning.
The estimated release for this game is December 2021.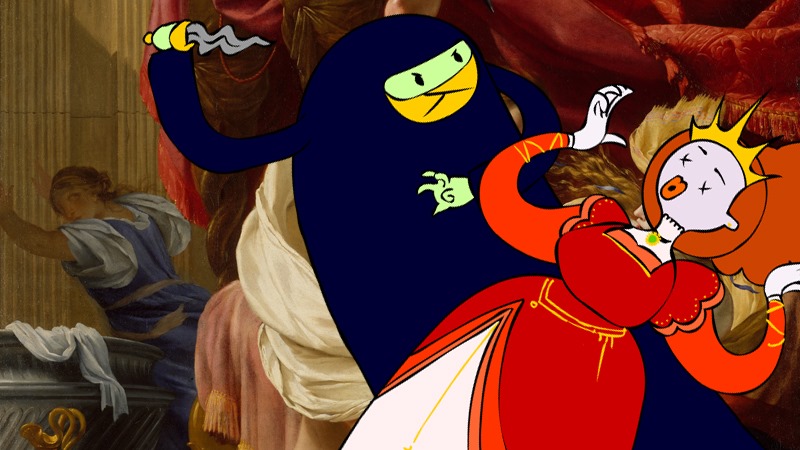 Files
HerJentleHiness-1.0-web.zip
Play in browser
Jul 19, 2021